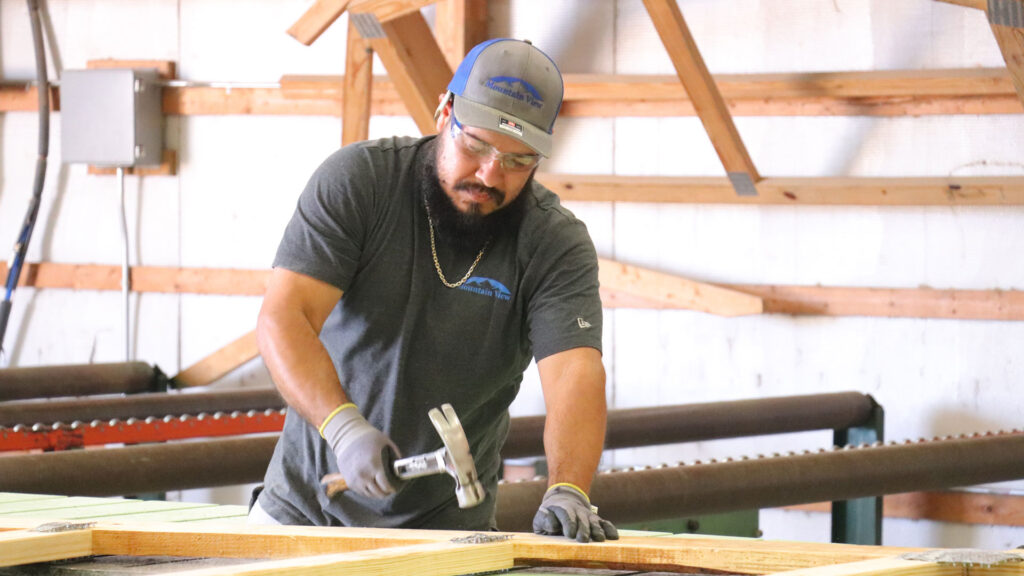 "Mountain View has a work environment that I enjoy, which is why I love working here. I love building portable sheds and everyone I work with is kind. Mountain View appreciates the value of family."
–Miguel
"There are many reasons why Mountain View is a special place to work. I love the environment. We all get along and I don't feel like I am working for a company, more like I am working with friends. We are all trying our best to take care of our customers and help grow the company and its working!"
–Monty
How to Apply for Employment
We are always looking for the right people to join the Mountain View team. To be considered for any open position, fill out our application form online.
Mountain View Careers & Employment
Interested in an exciting employment or career opportunity with a unique manufacturing/distributing facility located about an an hour from Chattanooga, Murfreesboro and Huntsville. At Mountain View, we are always looking for the right people who are passionate about what we are passionate about. If you're looking for an exciting, fast-paced opportunity that allows you to serve others with a sense of pride, then inquire about joining our team today!
Our Purpose
Mountain View is driven by a shared purpose. It is what inspires, motivates, and ties us together. More than a business, a reason for being. The Mountain View Way is to create a place where people want to come to work and through relationships achieve more meaning and success. This purpose is achieved through five Core Values: Communication, Integrity, Excellence, People and Confidence.
Company Profile
Mountain View is a leading provider of sheds, pole barns, trusses, quality lumber and building materials, serving residential and commercial customers throughout the middle Tennessee region.
Company Benefits
Part time employee benefits: 
Each employee receives branded uniforms including shirts and hats.
Full time employee benefits, after 90 days of employment:
Each employee receives branded uniforms including shirts and hats.
Insurance coverage includes Health Care, Dental, Vision, and Life Insurance Policies.
Five days of holiday pay each year. Paid holidays include Memorial Day, Independence Day, Labor Day, Thanksgiving Day, and Christmas Day.
Two and a half days paid vacation/personal days.  An additional 2.5 days vacation pay can be earned every January and July with continued employment.
Combined total of 15 days holiday and vacation days based on number of years and experience.